Written on November 13, 2008 by mimecine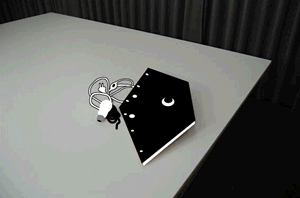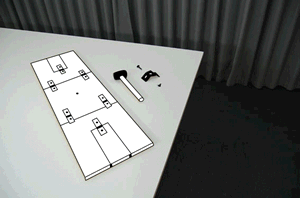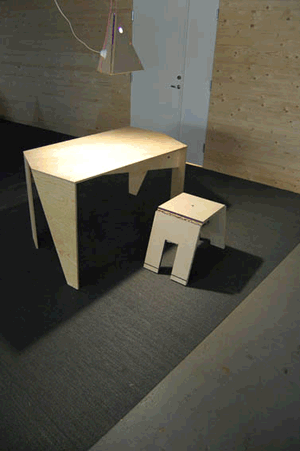 Mini #7 will be UGLYCUTE with "Experiments in Dakota Burl" – November 18th – 26th. There is a opening party from 7pm to 10pm on Tuesday the 18th.
Experiments in Dakota Burl? When we sat down and thought about making our own products we first thought about who we would like to work with, then we thought about what we feel the world needs and then we called the Swedish design office UGLYCUTE. We met them in 2003 and have been wanting to work with them ever since. Can you imagine bringing together the humanistic touch with something so contemporary it blows you mind? It's about opening the door and daring to go through it to begin again rather than peeking in or touching the handle and going home to comfort. Sometimes you have to go against your own beliefs, what is familiar, to find something new. Not because NEW is necessarily a positive but because to continue to look at form and to
re-examine and to create is utterly essential. Humanistic + Intrinsic + Futuristic = UGLYCUTE = LAMP + A STOOL + A TABLE. Each object requires the user to participate and be involved in the creative process of making an object. Each object is made with environmental materials.
These are the first products we are producing under the KIOSK name. They are things we feel are needed in a world loaded with objects. We hope to produce 3 – 4 items a year.
From UGLYCUTE:
"Popular is what most consumers like. They like what they already know and find comfort in – the old. Consumerism becomes synonymous with conformism. Popular rules – the open market is closing its gates to the different. Uglycute reaches into the unrecognizable and unfamiliar in order to treat design as a way to visualize and communicate something new and different. The new is vital since this system is in such a bad need for change to cope with the problems our way of life is confronting. Uglycute believes that new ideas need different visuals to make people understand this important change"
Many thanks to the INTERNATIONAL ARTISTS STUDIO PROGRAM IN SWEDEN:

Without them you would not get to see this here in New York!