Written on May 30, 2012 by Maggie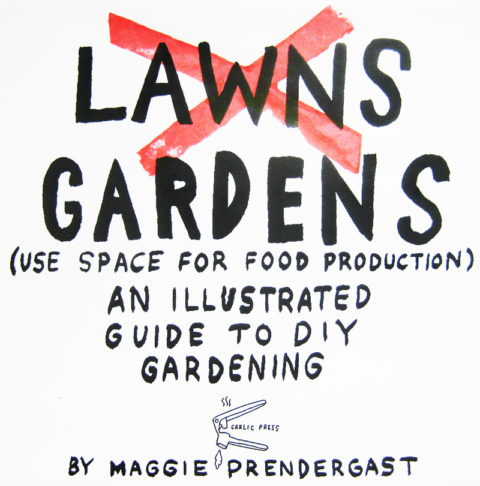 Maggie Prendergast & Anny Oberlink of Power Plant Press are collaborating with Kiosk this summer to start a roof garden! We are planting bee-friendly flowers and other fun herbs and edibles. We are experimenting with building the flower boxes out of pallets found on the streets of SoHo.
This zine, "Gardens not Lawns," was created by Maggie to encourage home gardening (LINK HERE). It shows the few steps it takes to get the ball rolling on self-sufficiency.
Purchase the zine at the store (coming soon to the online shop too) for $5. All proceeds go to the project!
More soon on THE KIOSK GARDENING PROJECT!