Written on February 23, 2010 by mimecine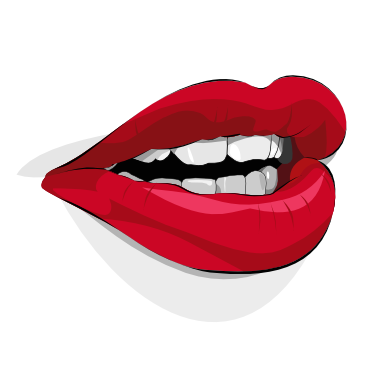 Below is a good example of  life at KIOSK or a good example of why we are NOT in the business… next blog post will be about why we are in the business, promise!
From:     Alisa Grifo <alisa@kioskkiosk.com>
Subject:     Re: Order Update
Date:     February 23, 2010 6:48:13 PM EST
To:     Grand Canyon Community Library <gccl518@yahoo.com>
It must be hard knowing everything about everything…
On Feb 23, 2010, at 5:49 PM, Grand Canyon Community Library wrote:
Alisa,
Please do put my comments on your blog. And feel free to tell the maker of the rack that his work is flimsy. My husband is a woodworker so I know of what I speak. At least refer to it as light weight.
I checked with Fed-Ex and a package of the size I received should cost about $15 to ship "ground" which is the way it was shipped to me.
As a business person it seems you would strive to be honest and polite!
Mindy
—– Original Message —-
From: Alisa Grifo <alisa@kioskkiosk.com>
To: Grand Canyon Community Library <gccl518@yahoo.com>
Sent: Tue, February 23, 2010 2:31:04 PM
Subject: Re: Order Update
hi
do you mind if I put your comment on our blog?
since you are writing to the public I assume it is fine to post the information in a public realm
I'll let the man who made the drying rack know you think his work is flimsy
also, please let fedex and the US post know the shipping is a rip off , we only pass on what their shipping module calculates
we have no "telephone people" only "people" here, three to be exact
alisa
On Feb 23, 2010, at 4:19 PM, Grand Canyon Community Library wrote:
Kiosk, Please give your telephone people some customer service training!
The Shaker rack is flimsy for $150 and $72 for shipping is a TOTAL ripoff.
Sincerely,
Mindy Karlsberger
—– Original Message —-
From: Kiosk <info@kioskkiosk.com>
To: Mindy Karlsberger <gccl518@yahoo.com>
Sent: Fri, February 19, 2010 10:32:07 AM
Subject: Order Update
Kiosk
——————————————————
Order Number: 3124
Detailed Invoice: https://kioskkiosk.com/account_history_info.php?order_id=3124
Date Ordered: Wednesday 17 February, 2010
The comments for your order are
hi there! your order went out on Wednesday, you should have the drying rack now ASAP! Hope you enjoy it! KIOSK