Written on November 1, 2008 by mimecine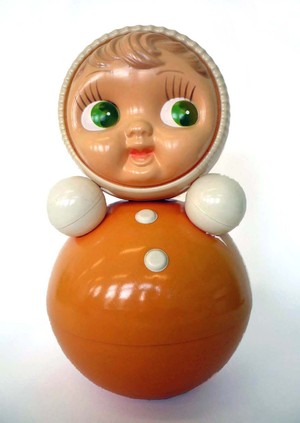 Next Mini, number 6, is Lauren and Constantin Boym who put together an exhibition of 21 Soviet things that they will show here at KIOSK November 7th to the 16th. Opening party on the 7th 7-9pm.
These are things that you likely have never seen and many of which never made it out of the Communist State alive. Long forgotten in their homeland,  they are simply amazing and beautiful:  the essence of KIOSK and the everyday object.
Constantin on the subject says:
"Soviet consumer products always reminded me of weeds. Cheap, often indestructible, notorious for their clunky robust look, they proliferated in great numbers at all levels of Soviet society. Like the Soviet State itself, it seemed they were destined to live forever. Once Russia turned capitalist in the early 1990s, it was only a matter of time before "the weeds" got cleared out. Presently, most products in this show are extinct, or at least endangered; perhaps they still could be found on flea markets, far in the provinces. We picked them at random during our early visits to Russia, driven, in part, by collectors' instinct, in part – by a desire to amuse our American design colleagues. Today, these products may still amuse someone, but their unpretentious simplicity can also teach us a few design lessons. Eventually, they will pass into the realm of historical artifacts. As years go by, they remain material witnesses to a very strange way of life, my life back in the USSR."
For some nice soviet flashback from yourtub, get your headphones on and watch this (and watch out for NSA/CIA/ETC!): Remember, it was not fun over there, back then! At all! Even if it looked and sounded that way!